1188 Facing the fentanyl crisis
The Age of Fentanyl: Ending the Opioid Epidemic
by Brodie Ramin
Toronto: Dundurn Press, 2020
$22.99 / 9781459746701
Reviewed by Jeffrey Stychin
*
This book is not for the faint of heart, despite its clinical examination of the devastating world of opiate addiction. Brodie Ramin's heartfelt compassion extends through every chapter. The Age of Fentanyl is about substance addiction and mental health, and, most importantly, about discovery, hope, and change. An addictions counsellor and assistant professor at the University of Ottawa, Ramin's voice of concern echoes across the pages, supported always with a solid basis of research, first hand interactions, and many references to Vancouver, his former home.
We've all known someone with a substance abuse problem and, as someone heavily addicted to cigarettes and alcohol in my teenage years, I can attest that this book opened my eyes to an issue so important that we must discuss and engage with it. Substance use often starts in teen or preteen youth who are brought up in situations where drugs and alcohol are available and parental supervision and guidance are lacking, or who begin life in chaotic environments nurtured by corruption and poverty. This is where it all begins. "Low socioeconomic status, poor parental support, social isolation, and drug availability all affect rates of drug use," writes Ramin. "Many of these factors may be linked to the intensity of stress a person experiences and their ability to cope with that stress."
I clearly remember a dividing time in my own life when I was nearing the age of thirteen. My parents had divorced when I began to experiment with recreational drug use. The trials that followed have taken me years to recover from. Now that I've read The Age of Fentanyl, I feel lucky that things didn't get worse, and I hope this book can help others gain similar hindsight and perspective.
Ramin outlines the origins and physiology of addiction. He quotes Beat generation author and heroin addict, William S. Burroughs: "Morphine hits the backs of the legs first, then the back of the neck, a spreading wave of relaxation slackening the muscles away from the bones so that you seem to float without outlines, like lying in warm salt water." And while that may sound good to some, Ramin quickly turns the narrative to the subtle and devious reality that captures the mind of an addict. "Repetition turns opioid use into an automatic and compulsive behaviour. These changes in the brain endure; they last years after drug use stops, which is why addiction is a chronic disease."
While interesting, I was keen to move from Ramin's historical and contextual account of opioid drug use to the urgent nature of the fentanyl crisis today, especially in Vancouver, which serves as a case study in The Age of Fentanyl.
Most of us think drugs are drugs, but things got more complicated with the introduction of even more addictive and serious substances. "OxyContin entered the world in 1996," writes Ramin, "It came at the perfect time. Just as fear of addiction was being squashed and pain as a vital sign was entering medical discourse, Purdue sold OxyContin as a smooth-acting, time-released, low-risk, high-efficacy pain pill." Similarly Fentanyl, in use since the 1960s, "twenty-five times more potent than morphine," is now responsible for a large part of opiate related addiction and death. Pharmaceutical companies prescribed many addicts' first taste of opiates, which created a lifelong struggle for them and perhaps their children as well.
The complex world of opiates includes easy access to addictive pain medication later in life, for example after an accident, fatal diagnosis, or palliative care. Ramin notes the prevalence of addicts who suffer from mental health disorders. "The overlap between mental health conditions and substance abuse use disorders is immense. It's unusual to find someone with a severe mental illness who has never had problems with drugs or alcohol, and it's also rare to find someone who uses drugs who doesn't have bad depression, anxiety, or bipolar disorder." Ramin also points to the higher rate of ADHD in children, which leads to a higher likelihood of developing a substance use disorder later in life.
The focus of The Age of Fentanyl is prevention, rehabilitation, harm reduction, and treatment. Ramin considers harm reduction and safe injection urgent, not only to lower overdoses but to help decrease the transmission of HIV:
Harm reduction should be offered to everyone engaged in treatment for opioid use disorder. There are four main forms of harm reduction: first, education about the safe use of needles and crack pipes; second, access to sterile syringes, needles, and other supplies; third, access to take-home naloxone kits; and finally, access to supervised injection sites.
Ramin calls methadone "a powerful medicine that fills a person's opioid receptors so their urge to use other opioids is sated. It is a crutch in the same sense that any medication for a chronic disease is a crutch. Like many medications, it works when you take it and it stops working when you stop taking it."
Harm reduction works. Safe injection sites are the way to a viable future in helping those with addictions and safely treat and rehabilitate individual drug users. "A trove of evidence related to safe injection sites from Vancouver's Insite, the first such program in North America, which opened in 2003," Ramin writes. "A 2011 study showed that overdoses declined around a third in the area around Insite. People are less likely to overdose, less likely to need paramedic care, less likely to contract HIV, and less likely to die when they have access to a safe injection site." In short, positive and safe treatments reduce crime, disease transmission, and premature death.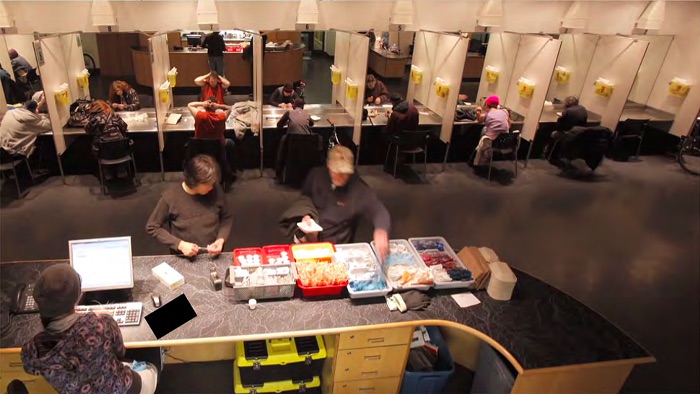 Effective and better treatment, safe injection, properly prescribed medications, and long-term education from youth to adulthood will help end addiction:
Just a few years ago, there was no widespread access to naloxone kits, there was no general knowledge about methadone or buprenorphine, and there were no safe injection sites. There was stigma, there was ignorance, there was pressure to prescribe, and there were threats from patients and incentives from Big Pharma. Everything is pushing in the opposite direction now.
The Age of Fentanyl: Ending the Opioid Epidemic is a thorough, thoughtful, and hopeful examination of the world of addiction. It will challenge preconceived notions and provide a better understanding of an extensive opioid problem that too many politicians and urban residents want to sweep under the rug.
*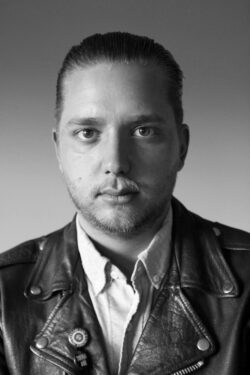 Jeffrey Stychin has felt like a man out of time and in the wrong place ever since he noticed the town he grew up in, in the BC interior. He studied verse and poetry through music and art. He began writing as a means of catharsis and as a way to communicate with himself and others. A Vancouver barber by day, a poet by night, he currently resides with his thoughts and dreams in a quiet place full of trees.
*
The Ormsby Review. More Books. More Reviews. More Often.
Publisher and Editor: Richard Mackie
The Ormsby Review is a journal service for in-depth coverage of B.C. books and authors. The Advisory Board consists of Jean Barman, Wade Davis, Robin Fisher, Cole Harris, Hugh Johnston, Kathy Mezei, Patricia Roy, Maria Tippett, and Graeme Wynn. Scholarly Patron: SFU Graduate Liberal Studies. Honorary Patron: Yosef Wosk. Provincial Government Patron since September 2018: Creative BC
"Only connect." – E.M. Forster
Please follow and like us: