1143 Essays personal and impersonal
Big Reader; Essays
by Susan Olding
Calgary: Freehand Books, 2021
$22.95 / 9781988298818
Reviewed by Heather Graham
*
"When things go right, I read; when things go wrong, I read more." Thus wrote Sara Nelson in So Many Books, So Little Time, published in 2004. Nelson's witty observation about her own reading habits may not resonate with everyone, but it definitely says a lot about the kind of relationship many bookish people have with the printed word.
Truth be told, however, during this time of COVID, our current manifestation of 'things going wrong', many of us are experiencing just the opposite effect from Nelson: we can barely read at all, not even to our 'things going right' level, never mind more than usual. How encouraging it is then, how consoling for some of us, that arriving on the scene at just the moment we most need it is a new book from someone whose connections to reading are wide, deep, and personally meaningful.
Big Reader is a collection of essays by Susan Olding on a variety of topics, most of them, but not all, involving literature and reading. The essays form three groups framed by a prologue and epilogue, and one last piece titled addenda. Two of the groups, named 'verso' and 'recto' — terminology for the two sides of a page or leaf in a book: verso for a left-hand page, recto for a right-hand page—contain five essays each, plus four linking vignettes.
Positioned between verso and recto is a single essay titled 'hinge', the name for the place in a book where its interior pages—the text block—physically connect with its covers. This connecting essay, entitled "Light Reading: A Triptych," looks at reading from three different perspectives: how Olding's mother dealt with the loss of her vision and therefore her ability to read; Olding's personal observations on reading, especially in a digital age; and a brief sketch of André Kertész, a man who spent more than fifty years of his life travelling the world and photographing people in the act of reading.
The naming of the groups to replicate the way we read—left to right, verso then recto—suggests that there will be a chronological order to the essays, tracking Olding through the years from some beginning point to a final destination. And indeed, at first this sequencing seems to be true. In the opening essay, "In Anna Karenina Furs," Olding is thirty-two years old, married, but soon to embark on an affair (enter Anna Karenina). Next is an essay from a slightly later period in her life when illicit lover has become (second) husband. And that's as far as we get with our comfortable assumption about how things will unfold. In the recto section of the book, our right-hand page, we meet Olding as a university student working in a bookstore, and then another step back in time to find her at nineteen years old, sitting on a tropical beach reading Doris Lessing's The Golden Notebook.
In short, events in Big Reader, unlike in memoir and most novels, are not presented in the order of their occurrence. Each essay is discrete, its own self-contained story, some connected to other essays by dint of recurring characters or episodes in Olding's life, but never bound by some overriding chronological imperative.
There's more going on here, however, than just a desire by the author for a certain disruption of our usual ideas about how time will be dealt with in a narrative: it seems to be one part of Olding's artistic vision, of what will get her to where she wants to go. Another part is the way she combines the personal and, for want of a better word, the impersonal: the lives of writers both living and dead (Dickens, Keats, Julian Barnes); the history of a city (Toronto); the brain (the "white matter" that makes writing and reading possible); even the many different meanings of a word. The essay entitled "A Rake's Progress" is an evocation of not just William Hogarth and his famous series of prints depicting how one young man is "undone by the temptations of fortune," but also an exploration of the word 'rake' in the English language.
And it is in this same essay about an eighteenth-century printmaker that Olding reveals something important about how she approaches her own art: "Rejecting the straight line to a single Truth, Hogarth argues for the possibility of multiple and interwoven truths for the beauty to be found in a warped and fallen world." Like Hogarth, Olding isn't interested in a linear narrative or a solitary subject, an idea stated clearly in a later essay, where she tells the reader what the discovery of the essay meant to her:
"An essay, it seemed, could look like almost anything and concern itself with almost anything. More — and this is what I found so heady, so mysteriously compelling — an essay was never about just one thing. It was forever fracturing and forever finding its unity in and through the breaks and not by glossing them over."
Those italics are Olding's, a signal to the reader that she's saying something she doesn't want us to miss: the way to unity is "in and through the breaks." But also important is her remark that an essay "is never about one thing." For some writers, the essay is an opportunity to turn out a neat little piece of creative nonfiction; for Olding, it is an artistic challenge, and one she excels at. Her work is intricate, intimate, and an absolute pleasure to read.
Almost all of the essays in Big Reader, plus the prologue, were previously published in literary journals ("Unpacking My Library," chronicling Olding's 2020 move from Ontario to British Columbia, is the only exception). If that weren't enough in the way of confirmation that you're good at what you do, five of the essays also won awards. This collection is not Olding's first outing in book form. Pathologies: a Life in Essays, published in 2008, reveals a writer at an earlier stage of development, but one who already knows what it is she is after. There is, not surprisingly, less about reading and books in Pathologies—a good one-third of it concerns Olding's protracted journey to motherhood—but there's no mistaking the technique: "rejection of the straight line to a single Truth" in favour of something much more complex.
Big Reader, like Pathologies before it, was published by Freehand Books of Calgary, not by a major independent commercial publishing house, of which there are very few left in Canada (or anywhere else), given that the big guys have swallowed up so many of their smaller competitors over the past twenty or thirty years. These large companies are always on the lookout for the next blockbuster, the book that will sell in high enough numbers to make up for all of the titles that don't make it to the bestseller lists. Thrillers, mysteries, memoirs by someone famous, the latest in DIY personal improvement. Definitely not a collection of essays.
Were it not for the little publishers like Freehand, works such as Big Reader might not make it out into the world. Those of us who read and value diversity in what we find available in bookstores would do well to remember why this is so. Olding's collection of thoughtful and beautifully rendered essays is a perfect example of the richness we don't want to lose.
*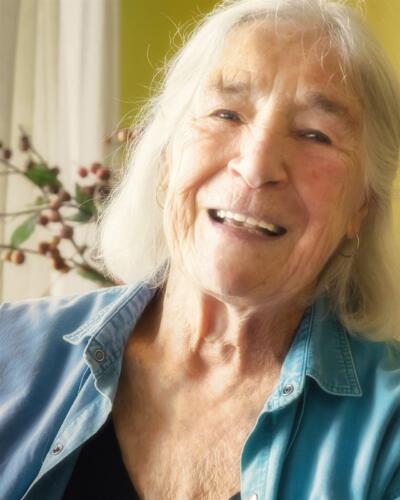 Heather Graham worked as an editor for nearly thirty years, and during that same time made more than one foray into the seductive but fraught business of bookselling. Now officially retired, she indulges her bookish inclinations by taking on the occasional editing project, as well as trying her hand at the storytelling process itself and doing some of her own writing. She lives on Malcolm Island in Queen Charlotte Strait. Editor's note: Heather Graham has also reviewed books by Bernice Friesen, Traci Skuce, Michael Christie, Anny Scoones, Alexander Laidlaw, Jennifer Butler, and Terry Milos for The Ormsby Review.
*
The Ormsby Review. More Books. More Reviews. More Often.
Publisher and Editor: Richard Mackie
The Ormsby Review is a journal service for in-depth coverage of B.C. books and authors. The Advisory Board consists of Jean Barman, Wade Davis, Robin Fisher, Cole Harris, Hugh Johnston, Patricia Roy, David Stouck, Maria Tippett, and Graeme Wynn. Scholarly Patron: SFU Graduate Liberal Studies. Honorary Patron: Yosef Wosk. Provincial Government Patron since September 2018: Creative BC
"Only connect." – E.M. Forster