Letters from the Pandemic 26: Living the Blues
Covid 19: Living the Blues
by Teresa Stolarskyj
*
Dear friends,
In the days before Covid-19, indeed, for many years before it, I held residency on Saturday afternoons at Vancouver's Railway Club. Immersing into the blues and rock n' roll for a few hours a week, as regulars and newcomers alike took turns on the stage, provided respite and revival.
I considered the Railway my other living room. A sweaty, raucous one, where the smell of old beer and the excitement of a thousand past shows lingered in the air. Together with a motley assortment of characters, we delighted in the music, in the moment, in the performances. Anything could happen, and often did. Musicians talked wordlessly to each other as they played, subtle gestures, easily missed, unfolding the song before us.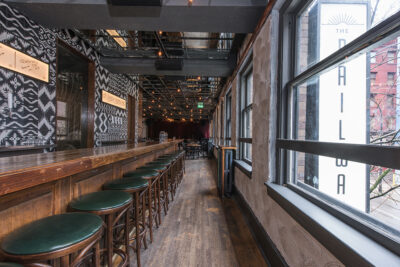 The floor was magic, too. You were never alone: you were in the company of people whose faces you knew and names you might have heard of. You acknowledged each other, cheered the band together, shared the dance floor. Occasionally you might make small talk, the kind where you know just enough about each other without knowing too much.
James Baldwin shows us the power of the blues, to soothe, to cheer, to transcend personal pain, and to unite in a shared and powerful experience, even among strangers. His titular character in Sonny's Blues struggles to find words and speaks little. Music is his language, and he reveals it to be a deeply evocative one. For the blues tell a story of having suffered and triumphed, and the song itself a mark of victory, of "how much suffering" the gospel singer must have known to sing as she does.
Thanks to Covid, we are now akin to Sonny's erstwhile friend, who hears music on the jukebox: canned, predictable, housed in a room where sorrows go to drown. Live music, by contrast, is a balm for the soul, and a powerful means of communication, connection, elaboration, experimentation, and acceptance.
We will persevere through these dark times, and we will gather again to sing the blues. My other living room awaits.
Until then,
Teresa
*
Teresa Stolarskyj is a master's student in Graduate Liberal Studies at Simon Fraser University. She holds a B.A. (Honours) in English and History from the University of Manitoba and has studied photography, marketing, and yoga. Teresa is excited to forge a post-MA career researching, educating, and advancing cultural policy and thought as a means of fostering creativity and community. Singing is her favourite pastime, and the thing she is missing most during covid.
*
The Ormsby Review. More Books. More Reviews. More Often.
Publisher and Editor: Richard Mackie
The Ormsby Review is a journal service for in-depth coverage of B.C. books and authors. The Advisory Board consists of Jean Barman, Wade Davis, Robin Fisher, Cole Harris, Hugh Johnston, Patricia Roy, David Stouck, Maria Tippett, and Graeme Wynn. Scholarly Patron: SFU Graduate Liberal Studies. Honorary Patron: Yosef Wosk. Provincial Government Patron since September 2018: Creative BC
"Only connect." – E.M. Forster