1064 Sunshine Coast exchange
INTERVIEW: Luke Inglis with Nathaniel G. Moore
*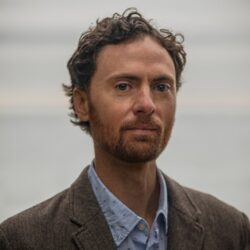 Born in Malawi, Luke Inglis spent his childhood skipping between British Columbia and Africa. When not lost in the deep woods, he can be found at his day job as a professional book slinger. He lives on the Sunshine Coast in BC with his dog Floyd. Something Drastic (Now or Never, 2020) is the story of Earl Qume, whose poisoned mind has altered his reality and transformed his surroundings into omnipresent threats. After his wife kicks him out and he finds himself on the run from the law, he escapes the concrete confines of Toronto to find refuge in the foothills of the Rocky Mountains. There he joins a group of travellers, led by a peculiar wilderness guide named Wolfgang Yellowbird, who takes them on a journey deep into the winter-scape of a massive and glorious wilderness. As Earl's mind calms and his body begins to heal, astronomical forces pulverize the outside world. And with humanity being wiped out by the billions, Earl finds friendship, love and salvation. Sometimes it takes something drastic to reset the course. In this interview, the author discusses his influences, the perks of living on the Sunshine Coast, and the writing process – Nathaniel G. Moore
*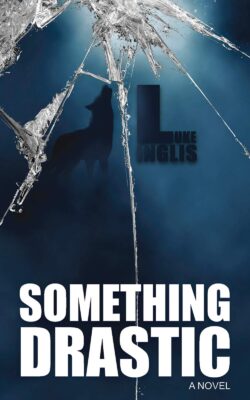 Nathaniel Moore: What was the biggest challenge presented to you while completing your debut novel Something Drastic?
Luke Inglis: While writing Something Drastic the story flowed pretty well and the characters became quickly realized. I can't say that the first draft wrote itself, because this isn't even remotely true. I had times of tremendous tribulation while writing this book. And it took a lot of time, effort and bashing my head against the wall to shake things loose. But overall, it knew what it wanted to be and how it wanted me to write it. The real struggle came in the editing phases. The second, third …. tenth drafts really took it out of me. At times it felt like puzzles within puzzles with no actual way to solve them. Kurt Vonnegut said that there are two types of writers. Those who painstakingly get it right the first time, and those who freewheel their way through it and then fix it later. He was the former. I'm the latter. While I write my second novel I've been trying to be more like Vonnegut. But I've found it goes against my nature.
Nathaniel Moore: How will the pandemic leave a lasting mark on the current generation?
Luke Inglis: Much has happened since the pandemic began, and it seems we've lost focus on its origin. People must remember that we're in this mess because of the way we interact with animals and the environment. We're pillaging the planet and destroying ecosystems. Animal species are going extinct on a daily basis. The hell on earth that is factory farming has become the industry standard. The global climate is on the brink of collapse. The pandemic is just one of many symptoms of our dying world. Humanity has to change its ways, and it has to happen this generation. Otherwise, we're doomed. It's overwhelming, so my advice is to start small. Go vegan.
Nathaniel Moore: Does writing provide an escape from reality? Is it possible in 2020?
Luke Inglis: For sure it does. It's a means of escape. While writing, I can shut out everything else. My mind wanders far away from what's going on outside my window and around the world. I can fully engage in my creativity. This has really helped me get through the past months. It may only be a distraction from the horrors of reality, but it's essential. What's your art? What's your entertainment? Whatever it is, immerse yourself in it. Your soul will thank you.
Nathaniel Moore: What are some of your favourite bookstores in BC?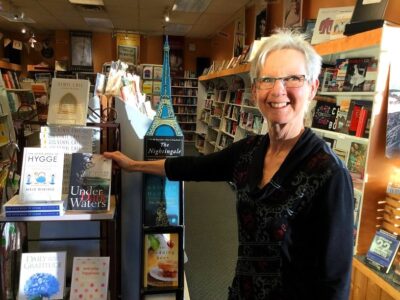 Luke Inglis: There's a plethora of wonderful independent bookstores in BC. I've been to many and have spent lots of money and countless hours perusing the shelves. There are three that stand out for me. Talewind Books in Sechelt. And if I'm in Vancouver you'll likely find me at Pulp Fiction books on Main Street, or The Paper Hound Bookshop in Gastown.
Nathaniel Moore: What comes first, the character's voice or what you imagine them doing in the story?
Luke Inglis: My protagonist's voice came first. While writing Something Drastic I wanted to create a character who was seemingly beyond redemption. He's a man who has truly hit rock bottom, and within the confines of the reality he lives in, he will never recover. But reality can change, and it can do so quickly and violently. The world I created in the novel evolves around him. It reacts to his circumstances, and its tremendous upheaval is what affords his salvation.
Nathaniel Moore: Who are some of your favourite artists and films?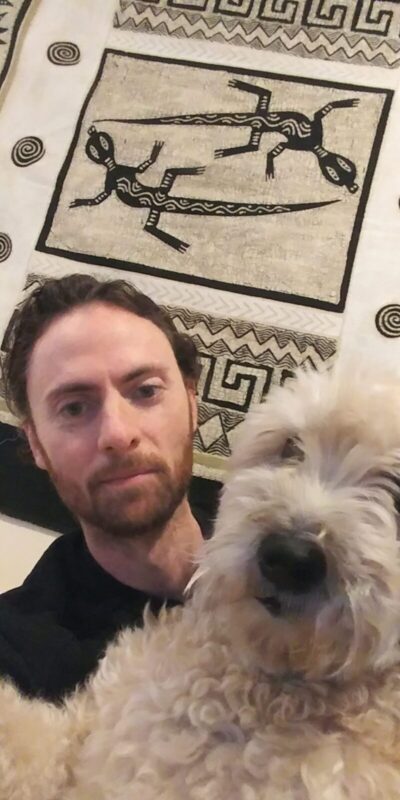 Luke Inglis: My favourite artists are the surrealists who emerged in the 1920s and 1930s. I can lose myself in these paintings. The underlying quality in these works is the artist's ability to coax one's subconscious to the forefront. To gaze at these paintings is to dream. And dreaming in wakefulness brings our realities into question. It's a jolting experience, because what we perceive as real can melt away in these paintings, and suddenly our tangible world begins to feel even stranger than the art. It's undeniably disturbing. Some of my favourites include Henry Ford Hospital by Frida Kahlo, The Menaced Assassin by Rene Magritte, and Face of the Great Masturbator by Salvador Dali. There's another painting out there that eludes me. I saw it in a museum in Edinburgh years ago. I didn't take down the name of the painting or the artist and I regret this, because I've never been able to find it. It depicts a man with all of his thoughts exploding out the back of his head. If anyone knows what I'm talking about please let me know.
My three favourite films are Dead Man, Adaptation, and Drive. Honourable mentions go to Enemy, Grizzly Man, and the Kill Bill films. And I'll probably watch The Big Lebowski 50 more times before I die.
Nathaniel Moore: If you were to suggest a weekend on the Sunshine Coast, where would you tell folks to go?
Luke Inglis: Come up for the weekend! The ferry ride alone is worth it. Hang out on the upper deck and take in the scenery. It's quintessential BC up there. If you're lucky, a pod of Orca will swim by. Stop for lunch at the Gumboot Café in Roberts Creek. It's quaint, it's delicious, and it's vegetarian friendly. Fair warning: this is hippy country. These people don't live like most of us. They live better.
The Sunshine Coast is a strip of highway with kilometres of dense forest on one side, and the northern Salish Sea on the other. The beauty of the place is staggering, and I feel lucky to live here. If you're looking for a nightlife scene, or if you're showing any symptoms of Covid-19, then please stay away. Otherwise, come visit because you'll love it. There is no shortage of nature trails, beaches and swimming holes here. We're lousy with the things. It's a beachcomber's paradise and a naturalist's wonderland. It's imperative that you bring a kayak.
Head north and hit up all the beaches and nature trails on your way to Sechelt. You'll need something to read so take some time to peruse the shelves of Talewind Books. It's a wonderful local bookstore with a great selection. You'll find what you're looking for. If you're feeling peckish head for The Village Restaurant. It's an old school diner and Sechelt cornerstone. If inclined, drop by Game Point for a game of Dungeons and Dragons or a few quick rounds of Street Fighter. And there are several medicinal marijuana dispensaries to keep your journey interesting.
But the natural highs you'll experience on the Coast are equally sublime. In Halfmoon Bay you should stop by Sargeant's Bay, a provincial park, for a walk along the beach and marshlands. Or head to Trout Lake for a swim. Smuggler's Cove is just up the road and you could spend hours in there, exploring the forests and beaches.
Drive 20 minutes north and you'll find yourself in Madeira Park. I recommend stocking up supplies at Oak Tree Market, and eating dinner at Mama's Sushi. From there head north to Earl's Cove and beyond to Powell River. It's another ferry ride and well worth the trip.
There's no shortage of camp grounds and B&Bs here. You'll find lodging that suits your style. But you won't spend much time there. There's too much exploring to do.
Nathaniel Moore: What is some of your favourite Canadian fiction writing?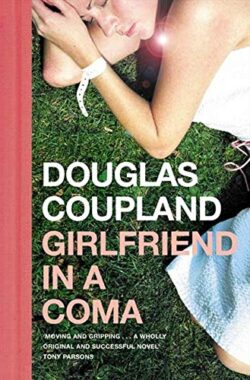 Luke Inglis: I read Girlfriend in a Coma by Douglas Coupland as a teenager. I think it might be my favourite Canadian novel. As you know, I have a thing for apocalyptic fiction. Another one of my favourites is Oryx and Crake by Margaret Atwood. Anything she writes is pure magic. The same can be said for Mordecai Richler and Timothy Findley. I feel like I should mention a non-fiction book as well. The Tiger by John Vaillant. Everyone should read that book.
Nathaniel Moore: BC has a huge publishing scene, with magazines, schools, publishers and festivals churning out great experiences year after year. What are you looking forward to about your book finally getting published and being released across the country and in your home province?
Luke Inglis: It's very exciting. This is my first novel so this is all new territory for me. I'm looking forward to seeing how my book is received and what kind of life it takes on. I started writing Something Drastic eight years ago so this has been a long time coming. It'll soon be out there and people can read it. I'm excited to share it and get reader's feedback. The good, the bad, and the weird.
*
Nathaniel G. Moore is the author of seven books including Jettison (Anvil Press, 2013) Savage 1986-2011 (Anvil, 2013), winner of the 2014 Relit Award for Best Novel. His book reviews have appeared in the Georgia Straight, the Globe and Mail, and Canadian Literature, and he reviewed Scarred: The True Story of How I Escaped NXIVM, the Cult that Bound My Life, by Sarah Edmondson, for The Ormsby Review. He has also interviewed Terence Young, Curtis LeBlanc, and Tom Wayman for The Ormsby Review. His new collection of essays, Honorarium, was released by Palimpsest Press (Windsor, ON) in Spring, 2021. Formerly of Pender Harbour, Nathaniel now lives and works in in Fredericton, New Brunswick.
*
The Ormsby Review. More Books. More Reviews. More Often.
Publisher and Editor: Richard Mackie
The Ormsby Review is a journal service for in-depth coverage of B.C. books and authors. The Advisory Board consists of Jean Barman, Wade Davis, Robin Fisher, Cole Harris, Hugh Johnston, Patricia Roy, David Stouck, Maria Tippett, and Graeme Wynn. Scholarly Patron: SFU Graduate Liberal Studies. Honorary Patron: Yosef Wosk. Provincial Government Patron since September 2018: Creative BC
"Only connect." – E.M. Forster
Please follow and like us: