1061 Mystery & folk music nostalgia
Lost Time
by Winona Kent
St Ives, UK: Blue Devil Books, 2020
$19.99 / 9781777329419
Reviewed by Miranda Marini
*
Mistaken identity, car chases, and thunderstorms run rampant in this thrilling continuation in the Jason Davey mysteries. As the third instalment in this collection, Winona Kent's Lost Time follows Jason Davey, an amateur investigator by day and a jazz musician by night, as he joins "a folky pop group" (p. 1) on their last tour before retirement. Assuming rehearsals will run smoothly and uneventfully, Jason's expectations are quickly shattered when he's recruited to look into the 1974 disappearance of Pippa Gladstone — a sixteen year-old girl who disappeared during a trip to Spain and was legally declared dead by her family. When more questions than answers arise during his investigation, Jason immerses himself in the long process of uncovering the truth behind Pippa's disappearance.
Putting his career as a jazz musician at the Blue Devil on hold, Jason Davey – his stage name; his real name is Jason Figgis — joins his mother and the other band members of Figgis Green for their final tour, named Lost Time, taking the position of lead guitarist and lead vocals alongside his mother. Founded by Jason's parents, Mandy Green and Tony Figgis, the Figs (Figgis Green) rose to acclaim during the sixties and seventies and maintained a prominent presence throughout the decades thereafter. In the days leading up to the tour, the band rehearses at Stoneford Manor in England, finding a musical balance between the Figs' original sound and twenty-first century influences.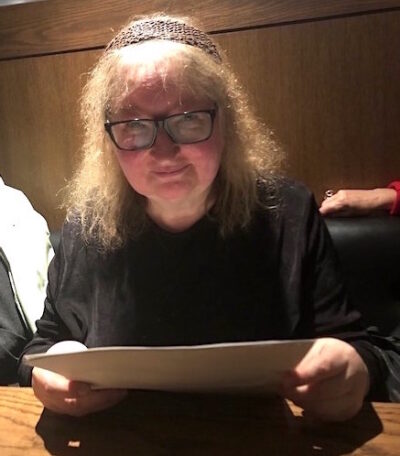 As the stereotypical "new guy," Jason struggles with filling the metaphoric shoes of his deceased father and situating himself among the band members, who have known each other since before he was born. While navigating these challenges, and "feeling incredibly uncertain as a result" (p. 13), Jason is approached by Duncan Stopher, a Figs fan with an interest in Pippa Gladstone's disappearance. Evidence is scarce and the case is cold. Despite this, Duncan recruits Jason's services to look into the case, persuading him with a photo of Pippa, which was taken at a Figs concert in August 1974 — five months after her disappearance. Intrigued, Jason accepts Duncan's proposition and enlists the help of his photographer daughter, Jenn, to examine the mystery image. However, when Duncan is found dead, Pippa's photos go missing, and the Gladstone family reluctantly answers his questions, Jason begins to wonder if these events are mere coincidences or if someone wants the truth behind Pippa's disappearance to remain a secret.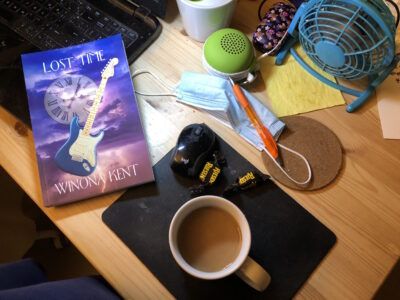 In Lost Time, Kent weaves an intriguing tale enshrouded in mystery, mistaken identity, reconciliation, and technology, and she invites the reader into this complex story of music and enigmatic relationships through the first-person narrative of Jason Davey. Without revealing any spoilers, I can honestly say that this book left me guessing and re-evaluating my hypotheses of the "whodunit," and I was most intrigued by the depictions and characters' perceptions of technology and modernisation. For instance, the internet and, in particular, social media play an interesting role in this text. As a social media savant, Jason has established an internet presence "and a commensurate number of followers" (p. 9) on a variety of social platforms. He even acknowledges that he had an obsession with Twitter (an allusion to a previous Jason Davey mystery), which is further reinforced by his current obsession with Instagram. To emphasise this obsession, Jason has created a site called Lost Time Culinary Chronicle complete with pictures and anecdotal comments about his culinary adventures with Figgis Green, while many other musicians "tend to spend a lot of time talking about the venues and the audiences and about their performances" (p. 111).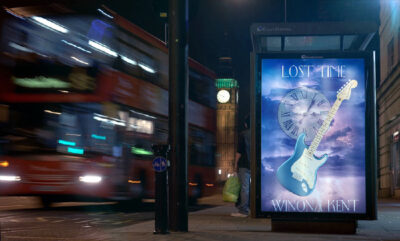 The basis for most of Jason's sleuthing is the internet, which plays an integral part in Lost Time. On the recommendation of Duncan Stopher, he joins the Pippa Gladstone Mystery Forum where he can converse with researchers and conspiracy theorists who have been closely following and investigating Pippa's disappearance. With the advent of the internet and social media, Jason remembers speculating about how people and performers would "be able to connect with their fans on a much more intimate level" (p. 45) — a feat that Jason uses to his advantage when contacting people who were close to Pippa prior to her disappearance. However, despite this accessibility, Jason quickly learns how difficult it is to conduct an investigation on a cold case from a time before the digital and internet revolutions — an interesting contrast to his reliance on and use of technology.
However, technology and modernisation aren't necessarily accepted by everyone, which is evidenced in the relationship between Jason and Keith (the fiddler in the band). In an attempt to "avoid comparisons" (p. 3) between his musical parents and his own identity as a musician, Jason tries to distinguish his own position in the band through subtle changes in the use of lyrics, instruments, and wardrobe. For example, he "decide[s] to part with his [father's] sartorial selection [of clothing] … and [to] wear fashionably faded jeans and a cotton shirt" (p. 164) to differentiate himself from his father, despite stepping into his father's role in the band.
Jason also makes other subtle changes such as using the Strat instead of the concertina during an arrangement of "The Tythe Pig" and "Viaggio," which, unfortunately, does not go over well with fellow band member, Keith. As a purist, Keith believes that the band should maintain the integrity of the folky old songs as the fans will "want what they heard on the radio" (p. 34). For example, when Jason changes the instrumental arrangement of "Viaggio," Keith shouts, "Play it the way it was written or don't play it at all!" (p. 58). Of course, this rebuke can be interpreted literally, but it can also be juxtaposed with people's perceptions of technology. Some people, like Jason, "embraced that connectivity from the start" (p. 45), whereas others, like Keith, struggle to reconcile the technological past and present, assuming that change makes the past obsolete.
In the end, there are many ways to summarise Lost Time, but to keep the mystery of Pippa Gladstone's disappearance a secret, I have opted for this overview of the novel's key plot points to lure you into this intricately woven tale of mystery and music.
Born in England, raised in Saskatchewan, and residing in New Westminster after a career at UBC, Winona Kent brings an intriguing perspective to this tale of lost time between the 1970s and the present. This exhilarating and engaging book will leave you shocked when you learn the truth about Pippa Gladstone.
*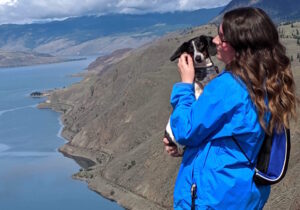 Born and raised in Kamloops, Miranda Marini teaches at Thompson Rivers University in the English and Modern Languages Department, where she pursues her interests in British Columbian and Canadian Literature. Academically, her interests include ethnobotanical relationships and interactions between human and non-human environments, particularly in relation to the representations of place, space, and landscapes in British Columbia and Canada. When she isn't busy teaching, she can usually be found working on various poems, short stories, essays, and novels – all forthcoming — in addition to spending time with her three dogs: Walle, Levi, and Marley.
*
The Ormsby Review. More Books. More Reviews. More Often.
Publisher and Editor: Richard Mackie
The Ormsby Review is a journal service for in-depth coverage of B.C. books and authors. The Advisory Board consists of Jean Barman, Wade Davis, Robin Fisher, Cole Harris, Hugh Johnston, Patricia Roy, David Stouck, Maria Tippett, and Graeme Wynn. Scholarly Patron: SFU Graduate Liberal Studies. Honorary Patron: Yosef Wosk. Provincial Government Patron since September 2018: Creative BC
"Only connect." – E.M. Forster
Please follow and like us: