#984 Paper boats and rising secrets
How a Woman Becomes a Lake
by Marjorie Celona
Toronto: Penguin Random House Canada, 2020 (Hamish Hamilton)
$19.95 / 9780735235847
Reviewed by Candace Fertile
*
Marjorie Celona's second novel, How a Woman Becomes a Lake, is similar in style to her first, Y, and that alone makes it worth reading. Celona is skilled at psychological nuance, and she does so without sacrificing plot. The characters are all grappling with secrets, secrets that shape their lives in profound ways.
On New Year's Day in 1986, Vera takes her dog Scout for a walk in a park in the Pacific Northwest. She never returns. Before Vera disappears, she calls the police to say she's found a little boy and that he is safe in her car. Vera and Denny's story is revealed along that of Evelina and Leo and their two boys, Jesse and Dmitri. Vera's disappearance cripples her husband, Denny, who is already suffering a major depression. Lewis, the young police officer who responds to the call, becomes linked to all the characters.
Evelina has thrown in the towel on her marriage to Leo, who has a new girlfriend, an artist named Holly. Leo comes across as a terrible father. He is a mean alcoholic, abusive to Jesse. He favours Dmitri, whom Jesse frequently torments. On the day Vera disappears, Leo and his boys are in the same woods. Leo is steadily drinking. It turns out that Jesse is the boy in the car. How everyone is connected is slowly uncovered through the course of the novel.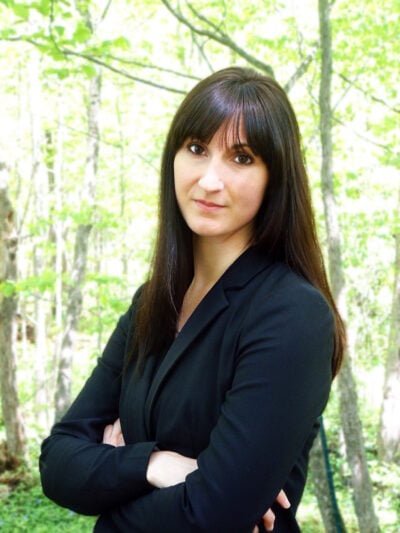 Celona's genius is that she manages to show how flawed her characters can be while also demonstrating that flaws are not the total of their existence. Jesse remembers what his mother has said: "That was the problem with his father, his mother had told him — he was neither good nor bad, but rather half of one and half of the other." Evelina loves or at least loved Leo, so her view is skewed somewhat.
Fathers are definitely a problem, but so are mothers like Evelina, a woman who gave up work as a cook on a fishing boat, a job she loved, when she met Leo. No matter what happens to her, she is unhappy. She loves her sons, but she also loved being on the ocean. On the day when everything changes, Leo has taken his boys to the lake to leave paper boats with wishes written on them. That sounds lovely, but the experience takes a turn for the worse when Leo realizes he has forgotten his cigarettes in his car, leaving his two boys in the cold while he goes to the car.
The physical setting of the novel is familiar. Celona knows it well, having grown up on Vancouver Island, and she recreates it beautifully for anyone unacquainted with this part of the world. For example, "The snow stopped, as if someone had flicked a switch. Now that the sky had cleared, Lewis could see a great iced-over expanse of the lake, a pale blue colour like a wolf's eye, and the bright swatches of beach sand that lay below the ice, looking almost tropical despite the cold." And because it's 1986, much of the technology of our lives today is absent. The focus is on the tangible.
The novel moves back and forth in time and via the third person narrator through the various characters. The secrets come out. Denny and Vera were having problems. "What was the honest answer to why they didn't have children yet, to why Vera had an unopened package of fertility pills? How could a person be honest about ambiguity, about contradiction, about how one minute, children seemed like the perfect and natural solution to their failing marriage, and the next, they seemed like something that happened only to other people — happy people." But we know from Evelina and Leo, that people with children can be unhappy.
The sadness that permeates the characters is potent. And given their situations, it is utterly believable. Wealth, as in the case of Vera, a professor, and Denny, a custom jeweller, or lack of it, as in the case of Leo and Evelina, has little to do with happiness. Anyone can be unsatisfied or discontent. Celona's refined and precise prose captures the mysterious essence of these characters and their troubles and she delicately probes the human condition.
At times, the novel is hard to read because it's so moving. But no matter how hard it is to read, it's even harder to put down.
*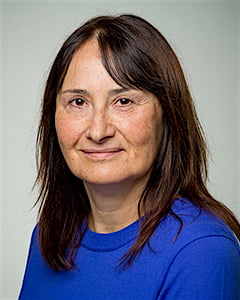 Candace Fertile has a PhD in English literature from the University of Alberta. She teaches English at Camosun College in Victoria, writes book reviews for several Canadian publications, and is on the editorial board of Room Magazine. She has reviewed books by Garry Thomas Morse, Nazanine Hozar, Tiziana La Melia, Rita Wong & Fred Wah, Carla Funk, and Jen Currin for The Ormsby Review.
*
The Ormsby Review. More Books. More Reviews. More Often.
Publisher and Editor: Richard Mackie
The Ormsby Review is a journal service for serious coverage of B.C. books and authors, hosted by Simon Fraser University. The Advisory Board consists of Jean Barman, Robin Fisher, Cole Harris, Wade Davis, Hugh Johnston, Patricia Roy, David Stouck, and Graeme Wynn. Scholarly Patron: SFU Graduate Liberal Studies. Honorary Patron: Yosef Wosk. Provincial Government Patron since September 2018: Creative BC
"Only connect." – E.M. Forster