#960 Baby boomer buba
Tuesdays with Jack: A Grandmother's Love and a Little Boy's Brilliance
by Pauline Daniel
Vancouver: Granville Island Publishing, 2018
$18.95 / 9781926991825
Reviewed by Rose Morrison
*
Author Pauline Daniel, who likes to be known as the "how to follow your heart" coach, is the owner of Coaching Connections, a coaching service for women. She lives in Nelson, BC, with her husband Jim, whose photography enhances her story. Tuesdays with Jack started as a weekly Facebook update posted at the end of the author's regular day with her grandson Jack. These posts are the foundation on which the book is built. Its short chapters are thematic. While occasionally this makes the story less smooth than a chronologic account, the format allows Daniel to share her thoughts and recollections along with highlights of her weekly time with Jack. Tuesdays with Jack is Daniel's first book.
The refrain in this small book is not the progress of Jack from babyhood to kindergarten, nor predominantly of his and Daniel's weekly adventures together. Rather, it is the inner process that the author pursues during this enjoyable period. Through listening to and learning from the child, she examines her own past and mulls aspects of her childhood and the regrets she harbours regarding her parenting skills as mother of her only child, Shawn. The reader witnesses Daniel's shifting perspective on her life as she grows in understanding. Starting as the sidelined mother-in-law who feels like a movie extra when Jack is born, she evolves into an engaged, active, and much-loved grandmother.
At son Shawn's request, grandparent-in-waiting Daniel adopts the name Buba, the name that her Russian grandmother went by, and the name by which Shawn knew Daniel's own mother – but it is not the name that baby-boomer Daniel had in mind! Jack and Buba spend Tuesdays together from the time he is six months old until he starts kindergarten. She is pleased that her house is Jack's second home.
Daniel's childhood had been less secure. Because her mother was frequently ill and her father irresponsible, she was taken in by her grandmother. "Where did I belong?" She wonders. "There's a restlessness that comes from that." She remembers her own buba as a busy woman who made bread, grew vegetables, told Russian stories, and brightened her winters browsing the spring promises that came in seed catalogues. Her mother was also a multi-tasker whom Daniel sees echoed in the projects that now surround her own favourite chair. "There was love and magic in the purposeful clutter around my mother." Yet she is different: a baby boomer grandmother who works out, is self-employed, and loves order. "Back in the day inner peace meant order, things in their place, lined up and matching." While she's not completely laid-back yet, Daniel is now "a mellowed version of my younger self."
Grandson Jack is an intelligent, loving child whose innocent pronouncements epitomize the well-known biblical saying that out of the mouths of babes comes truth and wisdom. Those familiar with the care of young children will relate to this; for others it is a treat yet to come. In Tuesdays with Jack, Daniel is not just experiencing childhood vicariously: she is on a quest to discover herself and the experiences that shaped her.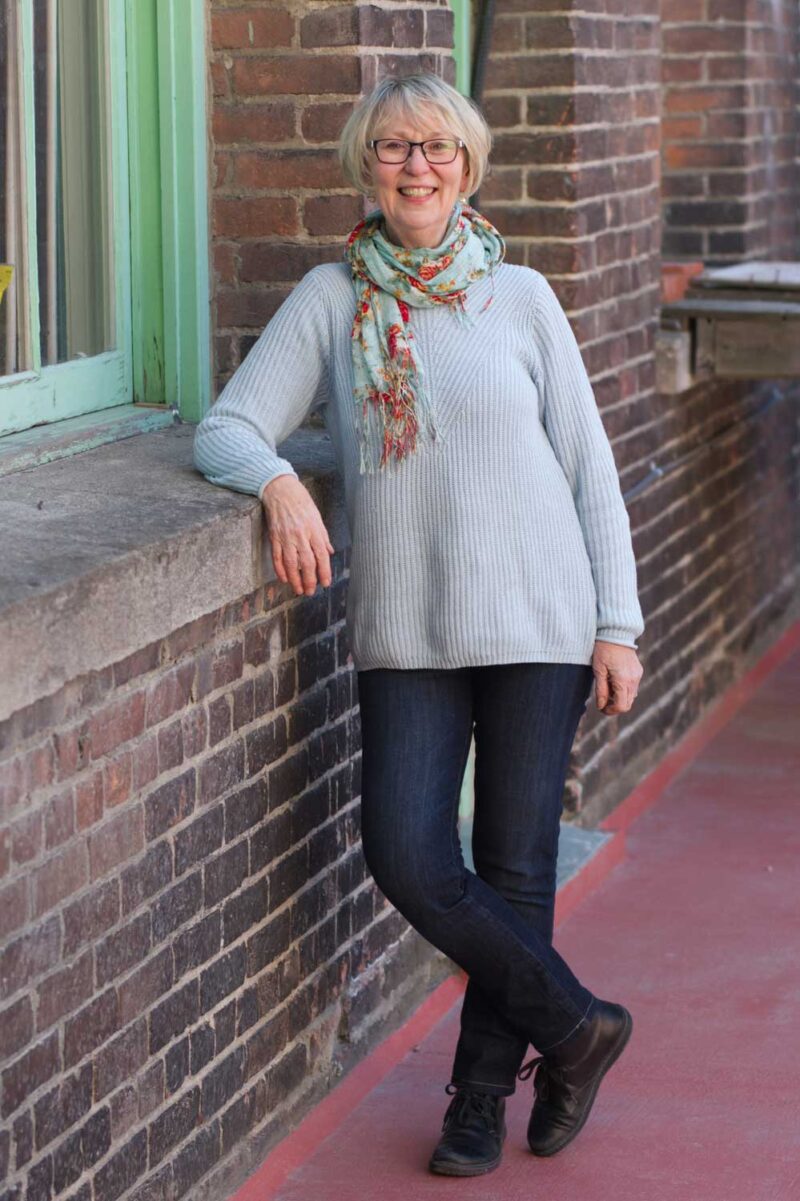 Tuesdays with Jack makes good reading for grandparents and grand-others who encounter or anticipate the joy and entertainment (as well as the responsibility) of caring for a small child; they too may better understand themselves through the simple yet amazing experience of a little one's profundity and innocence. Daniel is "more free, totally present, and having fun" with Jack – more so than she did with her son. She wants to live long and stay healthy, to be there for Jack. He is the catalyst that enables her inward journey of self-discovery. She reviews her own not-quite-perfect parenting during the lonely experience of her first marriage, and after that as a single parent. Daniel gains insight and recognition of her worth as the book progresses. Remembering Christmas when son Shawn was small, she allows that she did her best, "making memories for Shawn" in spite of his "Bah, Humbug!" dad.
Analysing her past leads to acceptance and understanding. Being Jack's buba brings joy. Now when she looks in the mirror she sees shades of her mother; features in her face; inflections in her voice; and also in the way she sits, attentively listening to a conversation.
Read Tuesdays with Jack for the touching, wise, and funny sayings of a small boy, but come away with the story of a woman in her sixties who finds fulfillment as a Baby Boomer Buba who knows and appreciates exactly who she has become, as well as who and what brought her to this happy point.
Daniel's book explores and shares the process of living fully through discovery and acceptance of what was, what is, and what is to come. By the end of Tuesdays with Jack the child has grown from a six-month-old baby to a five-year-old who goes to kindergarten; and Daniel, it seems, has successfully grown into herself.
*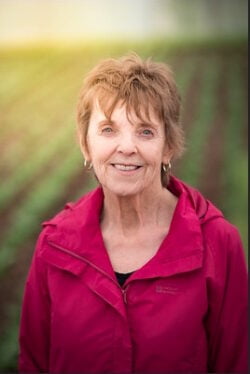 Rose Morrison lives and writes in British Columbia's bounteous Fraser Valley. She has a large, somewhat dysfunctional family that she loves dearly; and she has always been in awe of the earth. Rose enjoys good friends, walking, travelling and reading. She likes writing poetry and creative non-fiction. Her ongoing project is to convince her long-in-progress novella and her current poetry collection to finish themselves. She remains pleasantly surprised to be professor emerita in the Agriculture Technology Department of the University of the Fraser Valley. Editor's note: previously for The Ormsby Review, Rose Morrison has reviewed books by Michael Ableman, Collin Varner, and Dorothy Kirk.
*
The Ormsby Review. More Books. More Reviews. More Often.
Publisher and Editor: Richard Mackie
The Ormsby Review is a journal service for in-depth coverage of B.C. books and authors. The Advisory Board consists of Jean Barman, Robin Fisher, Cole Harris, Wade Davis, Hugh Johnston, Patricia Roy, David Stouck, and Graeme Wynn. Scholarly Patron: SFU Graduate Liberal Studies. Honorary Patron: Yosef Wosk. Provincial Government Patron since September 2018: Creative BC
"Only connect." – E.M. Forster