#861 Anatomy of a bestseller
A Match Made for Murder: A Lane Winslow Mystery
by Iona Whishaw
Victoria: TouchWood Editions, 2020
$16.95 / 9781771513265
Reviewed by Jennifer Chutter
*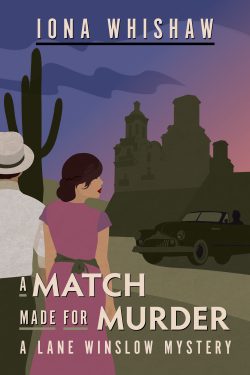 Reading Iona Whishaw's A Match Made for Murder, Book 7 in her Lane Winslow series, was like being invited to a party where the host had promised me I would have good time — even though I didn't know anyone. I knew that the characters had grown together over the previous six books in the series and I guessed that their backstories would be nuanced and complex. I wasn't sure if I would fall right into the swing of the party or be left standing awkwardly in the corner observing conversations between close friends and trying to puzzle out the half-thoughts between them.
My fears were unfounded. Like a skilled party host, Whishaw invites the reader in by mentioning the protagonist's past adventures "of dropping out of airplanes into occupied France carrying weapons and encrypted messages" (p. 1), followed by details of a previous failed love affair and the fact that her new husband, a policeman, "had arrested her over the death of a man on her property" (p. 2). The initial pages do not merely lure the reader in; they establish an entry point to engage with a well-rounded and complex character with a rich inner life, a complicated but plausible past, and a strong sense of justice. The opening of this murder mystery suggests that Lane Winslow will be intriguing company.
The story opens in November 1947 with Lane Winslow and her husband, Inspector Frederick Darling, heading for their honeymoon in Tucson, Arizona. The narrative flips between Tucson and King's Cove, a tiny town outside of Nelson, where they reside. The swankiness of the Tucson hotel, described as "a favourite of Hollywood movie stars" (p. 5), seems a bit out of financial reach of a Canadian police inspector in 1947, but the richness of the setting creates a compelling narrative and Whishaw's attention to weather, landscape variations, and architectural styles provides a strong visual contrast between the two locations. Whishaw deepens the historical context by paying attention to small details like the 4-day train trip from Nelson to Tucson, the furious and unrestricted smoking at the police station, the use of typewriters to prepare reports, and developing film to investigate possible links between criminals.
While Whishaw follows the formulaic tropes of a murder mystery with false leads, a red herring, a few plot twists, and a couple of unsavoury characters, she deepens and disrupts the genre by drawing attention to her characters' and societal postwar gender norms and the dynamics of race relations in the post-war period. Tucson's Assistant Chief of Police, Paul Galloway, bridges the two narrative arcs: he was the former Police Inspector in King's Cove before moving south. The central male characters are connected to the police force either in Tucson or King's Cove, and in different ways come to appreciate the guidance they received from their mentors as they grapple to behave ethically in positions of power.
In turn, their positions play an interesting role in how they respond to the female characters in the novel, with Galloway attempting to intimidate and bully women into getting what he wants in a stereotypical masculine way, and Darling exhibiting a thoughtful, compassionate, and self-reflective nature. Throughout the book, Sergeants Ames and Martinez grow in confidence as they attempt to solve their respective murders by relying, with Darling's support, on the testimony and insights provided by the female witnesses.
Set in the historical context of women trying to find a new role for themselves after the war, this novel explores a narrative other than that of the happy suburban homemaker. Whishaw challenges the idea of the sanctity and security of marriage and explores the outcomes of marriages made by women as avenues to adventure, or financial security, or professional power. She contrasts the expectations of traditional marriages with the new one between Lane Winslow and  Frederick Darling. She portrays the beginning of their marriage realistically, including their physical desire for each other, their uncertainty of trust, and how much Lane should divulge to her spouse, all of which contribute to interesting plot twists. Lane's internal turmoil of wanting to include her husband in her decision-making, and her justifications of why he shouldn't be involved, adds to the complexity of her character as she navigates contemporary societal gender norms and a husband who respects her observant and critical-thinking nature.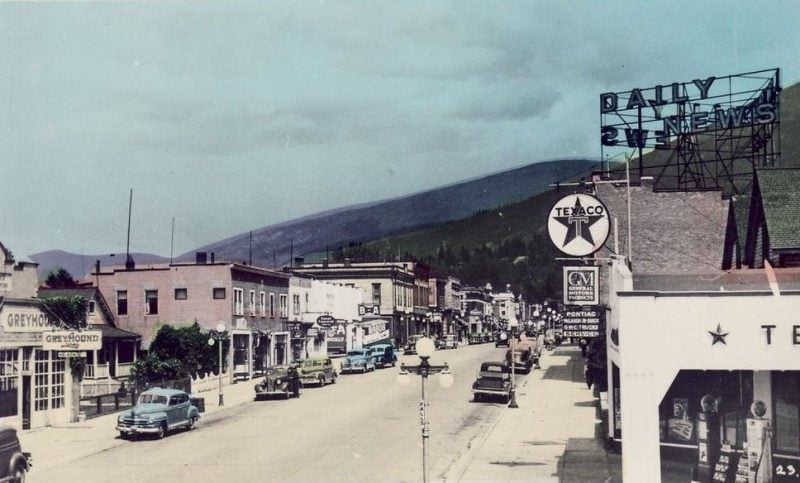 Whishaw also illustrates the importance of the white characters recognizing their own privilege and the need to change their behaviour to become more inclusive. This is done through the relationships between Raúl, Consuela, and Lane; Martinez and Darling; and Ames and Terrell. While Whishaw recognizes that Mexican workers were common in the hotel and taxi industries, she does not stereotype them as powerless. At the same time, she expertly illustrates the challenge of doing the right thing when Mexican characters risk losing their employment or face deportation, if not believed by the white characters. Sergeant Martinez faces a similar dilemma when recognizing the corruption of his white boss and mentor.
Moreover, Whishaw does not leave the conversations about racial inequality as an American issue. She illustrates a similar inequality in Canada, for example when Terrell explains to Ames his difficulty, as a black police officer, of integrating into a small town when his "whole world is dependent on other people's point of view" (p. 237). Terrell's race puts him at risk and often leaves him as an outsider. But more importantly, Whishaw gives the white characters the humility to broaden their perspective, as Ames does after his conversation with Terrell and as when Lane gives "herself a stern mental correction" (p. 4) after she makes assumptions about Raúl's character. In this way Whishaw illustrates how the murder mystery genre can challenge societal constructions of gender norms and race relations.
Similar to waking up after an unexpectedly delightful party and going over the previous night's conversations in my mind, I find myself thinking now about the characters of Lane Winslow and Frederick Darling. I wonder how their marriage is unfolding, how they have grown as a team in their search for truth, and how they use their white privilege to empower those who have been marginalized — in what will, I hope, be Book 8 in the series.
*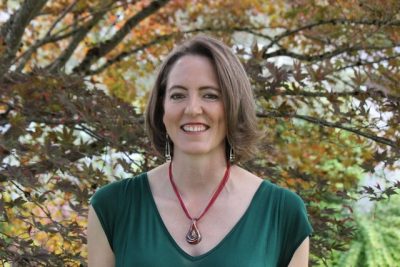 Settler-Canadian Jennifer Chutter is an award-winning PhD student at SFU. Her dissertation research is on the formation of the Strathcona Property Owners and Tenants Association (SPOTA) and how they advocated for their sense of home and place within in the neighbourhood. Their agency and activism bring to light the legacy of colonial structures within the city and emphasize the importance of preserving and designing neighbourhoods to foster a sense of belonging and inclusion. Her previous research was on the Vancouver Special and its importance as a localized form of architecture. She feels most at home in Vancouver when she smells the salty air while running along the seawall. Editor's note: Jennifer has also reviewed books by Chelene Knight and Dave Doroghy & Graeme Menzies for The Ormsby Review.
*
The Ormsby Review. More Books. More Reviews. More Often.
Publisher and Editor: Richard Mackie
The Ormsby Review is a journal service for in-depth coverage of B.C. books and authors. The Advisory Board consists of Jean Barman, Robin Fisher, Cole Harris, Wade Davis, Hugh Johnston, Patricia Roy, David Stouck, and Graeme Wynn. Scholarly Patron: SFU Graduate Liberal Studies. Honorary Patron: Yosef Wosk. Provincial Government Patron since September 2018: Creative BC
"Only connect." – E.M. Forster