#352 Teacher, traveller, troublemaker
Against the Current: The Remarkable Life of Agnes Deans Cameron
by Cathy Converse
Victoria: Touchwood Editions, 2018
$30.00 / 9781771512701
Reviewed by Charlene Porsild
First published Aug. 26, 2018
*
Agnes Deans Cameron (1863-1912) was an educator, writer, reformer, and traveller who made her own way in a rapidly changing world. For more than a century, this B.C. native has been described as intrepid, courageous, tenacious, and adventurous. She was all of those things and thus has long-deserved a full-length biography.
Cathy Converse has given us a thorough account of Cameron's life and the times in which she lived. Born in Victoria in 1863, she "was brought up to do something," as she liked to say, and mostly what she did was teach. But "doing something" in colonial and early provincial B.C. was no easy task for a single white female.
Earning a teaching certificate in 1879, she lived and worked in a variety of communities on Vancouver Island and the lower mainland. At the age of sixteen, she was hardly older than her students, and she probably learned as much from them as they did from her. Starting out in a tiny private school where the students presented her with a gift-wrapped dead mouse on her first day, she worked hard to earn their respect.
Although Cameron eventually became British Columbia's first female public school principal, the journey was never easy. Students frequently challenged her authority, and these challenges sometimes led to battles with parents, superintendents, and even school boards.
The ultimate battle came well into her tenure as principal of Victoria's only public high school. Known for her high standards and rigorous expectations, Cameron was fired in 1905 for allegedly allowing students to use forbidden aids – rulers — in the drawing portion of their entrance exams. A protracted public, and nasty, fight took place over whether Cameron allowed some, all, or any of her students to use rulers to assist their drawings. The fight went on in the newspapers and in the boardroom. Ultimately Cameron's termination was confirmed and she did not regain her position.
Rather than turning away, in 1906 Cameron ran for and won a seat on the very school board that had sacked her a few months earlier. The net result of all the fighting over what role Cameron would play in public education in B.C. was that Cameron chose to take a break and headed east, writing stories of her travels and planning her grand adventure: a journey through the northern reaches of Canada to the arctic coast to explore, observe, and ultimately to write.
This journey through the Mackenzie in 1908 resulted in her book, The New North: Being Some Account of a Woman's Journey Through Canada to the Arctic (London and New York, 1910), which stands today as an exceptional snapshot of life quickly changing in Canada's North. Cameron's observations and commentary on the missionaries who lived and worked in the region, on the northern indigenous communities, and of the various non-native modes of commerce, was read by thousands of Canadian and American readers. Her commentary, often critical of social and cultural norms, launched her as a writer, and gave her a very comfortable income from book sales and speaking tours.
The habit of pushing boundaries was wired into Cameron. She rarely missed an opportunity to observe and challenge assumptions about gender and race. And although Converse doesn't make the connection explicitly, Cameron's troubles with school authorities were the springboard for a successful writing career. During her teaching years, Cameron wrote for magazines and newspapers, something the colonial male authorities noticed and even attempted to stop. But she was unstoppable: she was an avid reformer and vocal advocate for women's suffrage and for equal rights. Her biographer notes some of this activism, but downplays it in the narrative.
Converse focuses the majority of the book on Cameron's career as a teacher — perhaps the least known aspect of her life. This allows us to see a very detailed picture of Cameron's early career as a young teacher, one beset by challenges from a conservative male establishment.
While Converse has clearly done an enormous amount of research on the ins and outs of local Victoria politics – she has scoured newspapers, school reports, superintendents' correspondence, legal documents – we often lose sight of the woman at the centre of the narrative. The proposed secession of B.C. from Confederation and the sinking of the Valencia in 1906, for example, are described in some detail, yet are presented without direct connection to Cameron's life and work. Converse is at her best when she places Cameron herself in the foreground, which she does in the latter third of the book where she documents the Chicago and northern journey episodes of her life.
Sadly, very soon after achieving her best success as a writer and lecturer, Agnes Deans Cameron suffered an attack of appendicitis and died in 1912 at the age of 49.
*
Born in the Yukon and raised in northern Alberta, Charlene Porsild received her Ph.D. in history from Carleton University. Her dissertation was published in 1998 by UBC Press as Gamblers and Dreamers: Women, Men, and Community in the Klondike. Her grandfather and grand uncle were the Danish-Canadian botanists, Robert T. and A. Erling Porsild — see Wendy Dathan, The Reindeer Botanist: Alf Erling Porsild, 1901-1977 (University of Calgary Press, 2012). Charlene taught at Simon Fraser University, the University of Nebraska, and the University of New Mexico and now serves as President and C.E.O. of the Montana History Foundation in Helena, Montana.
*
The British Columbia Review
Publisher and Editor: Richard Mackie
Formerly The Ormsby Review, The British Columbia Review is an on-line book review and journal service for BC writers and readers. The Advisory Board consists of Jean Barman, Wade Davis, Robin Fisher, Barry Gough, Hugh Johnston, Kathy Mezei, Patricia Roy, Maria Tippett, and Graeme Wynn. Provincial Government Patron (since September 2018): Creative BC. Honorary Patron: Yosef Wosk. Scholarly Patron: SFU Graduate Liberal Studies.
"Only connect." – E.M. Forster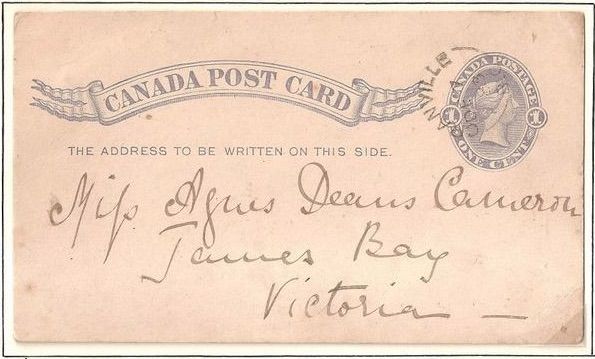 Please follow and like us: