New Orphic Review Archives
Two of the unsung heroes of B.C. literature, Ernest Hekkanen and Margrith Schraner, began The New Orphic Review, a bi-annual journal of fiction, poetry, reviews and essays in 1998 when they had just turned fifty-one. "To create a product of no obvious practical value," Hekkanen writes in the penultimate issue, "and for which there would be an extremely limited market, if any at all, seemed to me an act of defiance worth pouring some hard-earned cash into." They kept their Nelson-based publication going for forty issues without financial assistance from any level of government.
The New Orphic Review featured artwork by Ernest Hekkanen and writing by authors from Finland, Switzerland, Italy, Ireland, Britain, Chile, Canada and the United States. It frequently included a Featured Poet section.
Archived here is the complete collection of The New Orphic Review, just CLICK on the cover art to view the issue.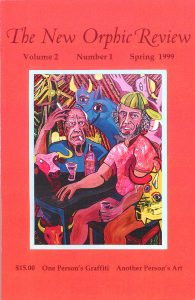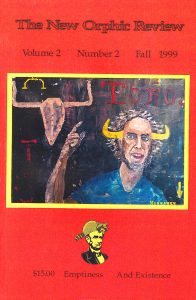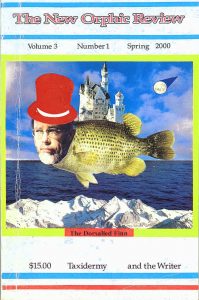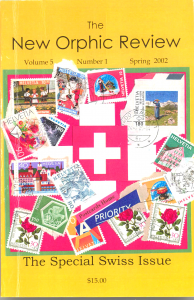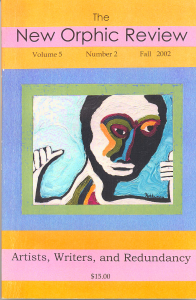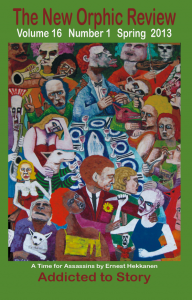 Please follow and like us: